We are committed to

BUILDING SOLUTIONS THAT CREATE REWARDING RESULTS

With decades of experience serving the public sector, SGS understands the unique challenges faced by government agencies and departments. Having worked with several government clients, we have the required expertise as well as experience to provide solutions for these challenges. SGS has always proven to be a valued partner for meeting your evolving IT requirements. Our clients belong to various sectors including government agencies, private businesses and non-profit organizations.

SGS is the prime contractor on several government contract vehicles. Through these contract vehicles, we are available to provide a wide range of information technology solutions as well as support services cost-effectively to federal, state and other government agencies.
Government-wide Acquisition Contract Vehicles

GSA Contract Number
GENERAL PURPOSE COMMERCIAL INFORMATION TECHNOLOGY EQUIPMENT, SOFTWARE, AND SERVICES – SGS acknowledges that pursuant to Section 211 of the e-Gov Act of 2002, Cooperative Purchasing provides authorized State as well as local government entities access to information technology items offered through GSA's Schedule 70 and the Corporate contracts for associated special item numbers. We understand that contracts with the COOP PURC icon in GSA Ebuy portal indicate that authorized state and local government entities may procure from that contract.
Category 132-51: Information Technology Professional Services
This feature includes resources and facilities management, database planning and design, systems analysis and design, network services, programming, conversion and implementation support, network services project management, data/records management, as well as other services relevant to 29CFR541.400.
Sub Categories
Programming Services
Information Assurance
IT Systems Development Services
IT Systems Analysis Services
IT Network Management Services
IT Facility Operation and Maintenance
IT Data Conversion Services
IT Backup and Security Services
Desktop Management
 
Auto. Info. System Design & Integration
Automated News, Data and other Info. Services
CAD/CAM Services
Category 70 500: Order-Level Materials (OLMs) - subject to cooperative purchasing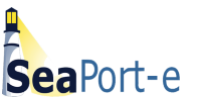 Order-Level Materials (OLMs) refer to supplies and/or services received in direct support of an individual task or delivery order that are placed against a Federal Supply Schedule (FSS) contract or FSS blanket purchase agreement (BPA). OLMs are not defined, priced, or awarded at the FSS contract level. We recognize that these are unknown before a task or delivery order is placed against the FSS contract or FSS BPA. OLMs, SGS understands are only authorized for inclusion at the order level under a Time and Materials (T&M) or Labor-Hour (LH) Contract Line Item Number (CLIN) and are limited by a Not To Exceed (NTE) ceiling price. Such OLMs include direct materials, subcontracts for supplies and incidental services for which there is not a labor category specified in the FSS contract, other direct costs (separate from those under ODC SINs), and indirect costs. We always purchase OLMs are under the authority of the FSS Program and are not in the "open market".
State and local government contracting vehicles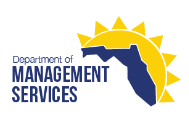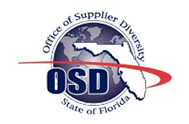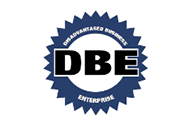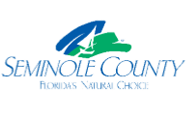 Florida State Term Contract Holder
SGS has received a state term contract for hourly information technology staff augmentation services (non-project-oriented information technology personnel resources); it is not for information technology project services, fixed-price agreements, or any other services that require authorization for payment of milestone tasks.
Florida OSD Approved Minority Business Enterprise
The Office of Supplier Diversity (OSD) is a specialized team within the Florida Department of Management Services responsible for helping woman, veteran, and minority-owned businesses get involved in the state purchasing process. With this certificate, SGS joins hands with government agencies along with small business communities to expand economic opportunities.
Florida UCP - Disadvantaged Business Enterprise
SGS has been certified by this Federal Program designed for being a "socially and economically disadvantaged" business enterprise. The Florida Unified Certification Program Disadvantaged Business Enterprise (UCP DBE) is a searchable listing of all certified Disadvantaged Business Enterprise (DBE) and Airport Concession Disadvantaged Business Enterprise (ACDBE) firms eligible to perform work under the federal DBE Program.
Seminole County – Term Contract for Information Technology Staffing Services
We have received this term contract to augment existing information technology staff as necessary for accomplishing the required tasks in a timely and cost-efficient manner. An additional purpose of this Florida State Term Contract Holder Florida OSD Approved Minority Business Seminole County – Approved IT Vendor Florida UCP - Disadvantaged Business contract is to provide IT Services expertise that current employees of Seminole County either don't have the time or knowledge to complete.
Let's build

SOMETHING GREAT TOGETHER!