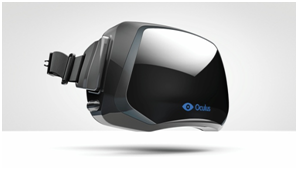 With each new day, ideas in the world of technology are increasingly becoming a reality, and now virtual reality is a reality. In 2015, the ability to play games and interact with the world will be possible through virtual reality headsets thanks to the upcoming Project Morpheus and Oculus Rift. These two products developed by Sony and Facebook respectively, are competing against each other to be the most cost efficient and innovative virtual reality device.

Data Science is capable to provide accurate solutions to business problems when and where required.  A business can learn about customers' needs, interests, ways of living, as well as general attitude towards life.  The objective of data science is to build bases for extracting business-focused insights from data.  For this, the flow of value and information in a business needs to be understood accurately. This understanding can be used to identify business opportunities.
Let's build

SOMETHING GREAT TOGETHER!