Technology

OUR EXPERTISE

Mobile device and platforms are being increasingly preferred by the end-users and we understand this. Latest tools and technologies are used in our mobile application development process. SGS Technologie is a leading mobile app development company in Florida and our developers are well-versed with all the latest technological releases. You are given mind-blowing mobile applications that will keep users engaged from the beginning! Attractive user experiences and eye-pleasing designs along with path-breaking features are the core advantages we provide in our mobile application development services.
Our Deck of Mobile App Development

SERVICES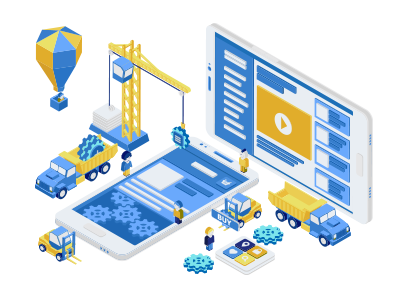 Cross Platform
Technologies such as HTML5, CSS3 and JavaScript are utilized to develop applications.
More

React Native
Multi platform applications with interactive UI are developed on React Native platform.

Augmented Reality
Our team creates advanced Augmented Reality apps for iPad, iPhone, Android, and Windows.

Mobile Games
We build mobile gaming apps for various platforms with spectacular graphics and more.
We develop a pocket size rocket to launch your business

ACROSS HORIZONS

Customized Apps
We develop mobile applications that do more conveying your business message to clients. These applications increase your brand value as well. Aiming for customer engagement, we deploy a materialistic design to seamlessly integrate with your business scope.

User Friendly
Business is all about satisfying the end-users and this greatly requires user-friendliness in mobile apps as well. We understand this and hence formulate user-acquisition strategies to enhance app visibility as well as customer engagement for the longer run.

Rich Features
Our team integrates several productive features into every mobile application that we develop. Examples of such features include seamless authentication, in-app payments, video conferencing, live chat, and social media sharing. They make an application more interactive.

High Performance
Mobile applications are developed that consume the least resources and can handle multiple amounts of users at the same time. Speed and Navigation are the primary features of every mobile app that we develop. Application we develop will take minimum ram consumption and storage.
Let's build

SOMETHING GREAT TOGETHER!