Leading Responsive Website Design Company in

 FLORIDA

The rampant use of handheld devices to access the internet is another factor we consider while developing responsive websites. Your target audience may access your website from different devices and browsers. Understanding this we develop websites that has good readability and fluid navigation for better user engagement. SGS Technologie is a leading responsive web design company headquartered in Jacksonville (Florida), which ensures top-notch user experiences in web designs that operate uniformly across all devices and screen resolutions.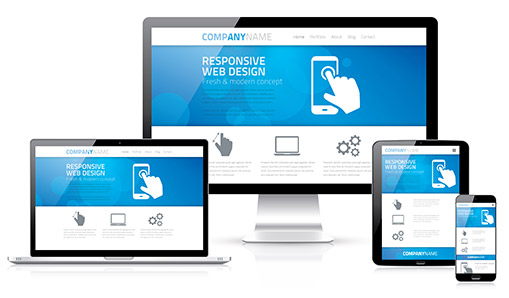 One Website;

MULTIPLE DEVICES

Responsive websites are no longer an option; it is mandatory. Leading search engines such as Google for this. SGS recognizes this fact and thus ensure that our designed websites are uniformly accessible across multiple devices.
Differentiating Factors of OUR DESIGNS
We use goal-oriented strategies along with advanced tools and software to deliver mind-blowing web designs. SGS recognizes that your target audience may browse the intended website from different regions and devices. Hence, we ensure mobile-responsiveness and visually appealing web designs that will satisfy your target audience. The core aspects in our web designs are: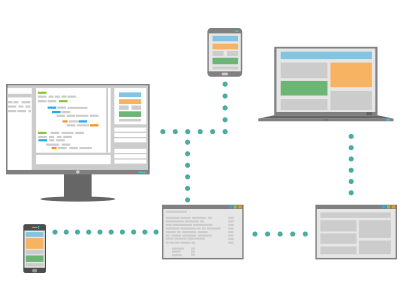 Best CMS Tools:
Our team has expertise in the latest versions of popular Opensource and Proprietary CMS tools that include Drupal, WordPress, Sitefinity, and more.

SEO Friendly:
We optimize websites to the latest search engine requirements. The website URL will appear in the top of results in major search engines such as Google.

Latest Technology:
We use latest technologies to develop websites of the best quality and as per the latest trends. SGS also improves the performance of the website.

User Friendly:
SGS facilitates user-friendly web designs with easy navigation and well-organized pages. Features will include easy access and mobile responsiveness.
Our Approach to Making

WEB DESIGNS MORE RESPONSIVE

Fluid Navigation
We aid smooth navigation throughout the website to make it user friendly. The fluid navigation structure enables the website with very minimal navigation and moving elements.

Zero Scrolling
SGS will enable visitors to browse your website from any device irrespective of the resolution or screen size. There will no need for excessive scrolling of pages.

Quality Testing
Rigorous processes of testing are performed to ensure that your website's functionalities are accurate, is responsive to all devices and offers easy navigation.

Call-to-Action
We ensure that your website's features and content deliver the intended message of your business.

Planned Layouts
We design website layouts considering factors such as the clients 'objectives, target audiences as well as latest trends in the industry.

W3C Credibility
The web elements and codes utilized in our processes of website designing are always ensured to have W3C credibility.
SGS' Approach of WEBSITE DESIGN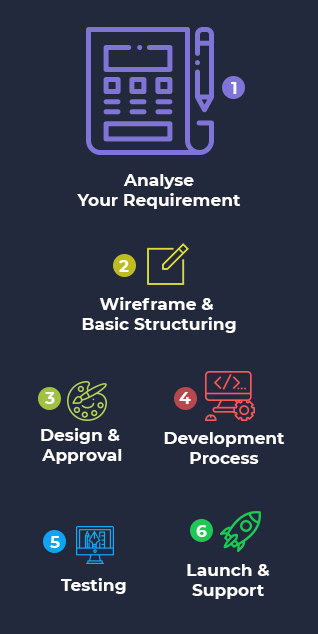 Let's build

SOMETHING GREAT TOGETHER!