Technology

STACK

Our teams design robust and scalable solutions by choosing the right technology stack to design your idea.
Adding Life to Your

WEB PRESENCE

The impact or the effectiveness of your website depends on how the user visualizes it. The font, color, and structure prove to be the triumvirate in creating a visually appealing design. Our team always follows strict GUI designing standards to ensure the smooth integration of simplified interfaces. SGS Technologie is the best UX/UI development company in Jacksonville, Florida. We have decades of experience in delivering top-notch UI/UX designs for several clients.
SGS'

UI/UX DEVELOPMENT OFFERINGS

Web UI/UX Design Services
Our design team work delivers a larger window for you to connect with your online customers. Captivating web experiences with appealing, easy to navigate and truly user-friendly interfaces are provided.

Software Interface Design
Our dedicated team of interface designers and developers will deliver the niche interface for you and your team to access and operate the software. This will give you the increased efficiency from your team.

Dashboard Interface Design
A user friendly and single interface can be designed to have a graphical and tabular representation of data which summarizes all data in one place. All key data can be brought down in to the centralized dashboard.

Mobile App UI/UX Design
SGS' team has expertise in designing interfaces and providing great UI/UX for mobile applications. This will greatly engage your users' attention and increase the ROI.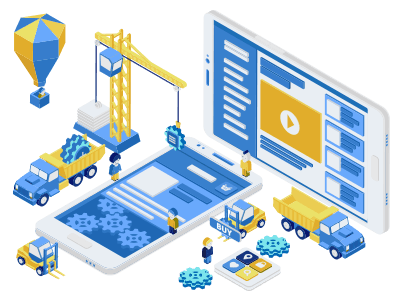 Giving You Access to GREAT UX/UI DESIGNS

UI/UX Research & Analysis
We initiate the process of UX/UI design with steps that include requirements gathering, audience analysis, Heatmap analysis and online surveys. An understanding is gained about the user's intention. The current designs and technologies are audited. This is followed by interviewing stakeholders as well as sample users and finally creating an analysis.
Our

UNIQUE APPROACH

Why Choose

SGS TECHNOLOGIES?

Consultation
We hold consultations with representatives from the client's side for a complete understanding of the necessity, objectives and target audience.

Visual Appeal
We create Intuitive and aesthetically pleasing User Interface designs that provide your customers a pleasing platform to remain engaged.

Creativity
We deliver effective applications with optimum combination of features and attractiveness. Brain storing sessions are held for every project and determine the best implementations of creativity for it.

Data Driven Design
We conduct a detailed analysis of all the existing data to provide a unique UX/UI design that caters an engaging experience to the end-user.
Let's build

SOMETHING GREAT TOGETHER!